* Things You May Not Know About Edgar Fabrics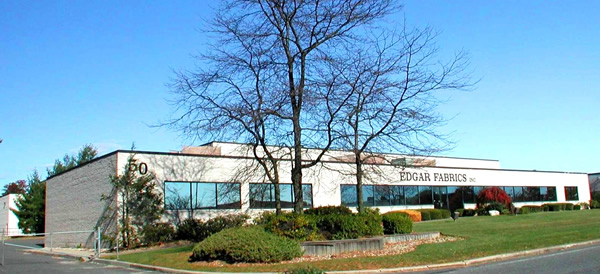 1) Edgar Fabrics, Inc. was founded in New York City in 1948 by a Textiles Salesman/Entrepreneur, Edgar Silberman. Soon after and fresh out of the Army, Al Rubin joined the company and the two formed a successful partnership with Al taking on much of the everyday business activities while Edgar concentrated his efforts on the sales and marketing side of the business.
2)  "Edgar" was established in business as a converter of Home Furnishings Fabrics supplying piece goods to the Wholesale Jobber trade. The company philosophy was and still is to produce a quality piece of fabric at a fair and reasonable price and the thought behind what became our motto "Quality and Price in Perfect Balance".
3)  Edgar Fabrics sells to the trade only.  We are a worldwide source to the Home Furnishings market and thru our Edgar Contract division; we sell to the Contract/Hospitality market as well.
4)  Family owned and operated since 1985 by Al and his two sons Jeff, a graduate of Philadelphia Textile School of Design and Brett, a graduate of North Carolina State University School of Textiles.  The "boys" have been around the business since they were young and spent most of their teen years working part time and summers for Dad.  Both have over 35 years' experience in the business.
5)  Main offices are located on Long Island in Hauppauge, NY, equidistant to New York City and the Hamptons. Our company also maintains a showroom in High Point, NC on the 6th floor of the Market Square Textile Tower Building where you can view all of our newest collections during "Showtime" every June and December.
6)  Design is the lifeblood of our company.  Edgar's design team has many years of experience in creating beautiful and complex qualities of printed and yarn dyed woven fabrics. In addition, we offer an extensive line of piece dyed solids and textures in a large array of color offerings. We have also introduced a new line of Indoor/Outdoor fabrics. Our studio is available to do custom work as well, taking advantage of the many worldwide weaving and finishing sources we work with on a daily basis.
7)  Although we use a global network of Yarn Producers, Weavers, Printers, and Finishers to produce our qualities, we continue to do much of our printing and finishing in the USA which allows us the flexibility and control to offer quick turnaround times for many of our products.
8)  On this website you will find our most current and successful qualities. Please feel free to visit as often as you desire as we are constantly adding exciting new trend on designs and colors to our line. You can search by color, composition, fabric type, and design type. In addition, if you know the name of one of our fabrics, you can search by name at the top of our main page and will be directed to that specific fabric as well. You will also have the opportunity to browse thru and purchase some great values in our "Sale Fabrics" section.
We hope you enjoy your experience in viewing our products and welcome any and all comments, suggestions, etc. to help serve you better in the future.